COURSE CLOSED FOR REDEVELOPMENT
Cammeray Golf Club was established in 1906 to promote the game of golf and for our Members and guests to engage in social activities and friendships.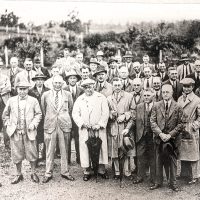 Cammeray Golf Club is a not for profit organisation.  The income and property of the Club shall be applied solely to further its objects and no portion shall be distributed directly or indirectly to the members of the organsation except as geniune compensation for services rendered or expenses incurred on behalf of the organisation.