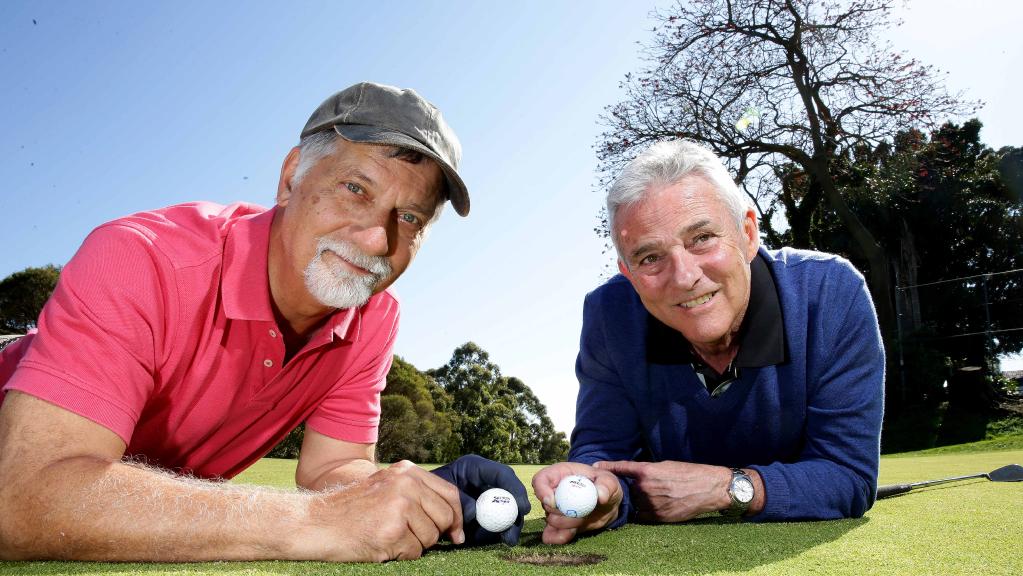 "You had to be there to believe it!" Golfers sink two hole-in-one shots on the same day at Cammeray Golf Club
"A friendly foursome is likely to go down in Cammeray Golf Club folklore after two players scored holes-in-one within moments of each other. Ron Siwinski, from Manly, and Gary Wood, from Cremorne, playing in the same group, aced the 100m par-three third hole.
Golf Digest magazine estimates the odds of this occurring at 26 million to one. The feat had never been achieved in the 109-year history of the club.
It was Siwinski's second hole-in-wood but for Wood, it was a first.
"Hitting a hole-in-one was on my bucket list and I've now crossed it off," Wood told the North Shore Times. "You had to be there to believe it. From where we were standing we saw Ron's shot land behind the bunker and then it just dropped and there were high fives and celebrations. When my shot went in the hole, we just froze. It was unbelievable. The two of us doing it on the same hole was truly incredible.
Siwinski, a member at Cammeray for a decade, described it as "bizarre". "We're all regulars at the club. If I went around the course and shot two under par for the 18 holes, that would be special… but fluking two holes-in-one at the same time is incredible."
The duo continued the club tradition by buying drinks for their friends at the bar.
Source: North Shore Times, 21 September 2015